I'm having hip surgery – from physical therapist to patient
I'm going from physical therapist to patient for the next few weeks after undergoing hip surgery…
Long story is I've been experiencing severe pain in my right hip and buttock the past 6 months. Running, biking, and swimming, all have been causing severe pain with the inability to even bear weight through my R hip. Thinking as a physical therapist, Diana worked on my right hip for 4 weeks – stretching, mobilizing, and strengthening the musculature around my right hip.
To no avail, the symptoms kept persisting limiting my range of motion, ADL's, and completely shutting me down from exercising in any capacity. As many of you know, I've had 4 lumbar spinal fusions operations the past 20 years, and thought this could be related to my spinal issues.
Low and behold a MRI arthrogram of my right hip revealed 2 large cysts in my femoral head. Basically every time my the hip moves, the ball (femoral head) rubs and grinds within my socket (acetabulum).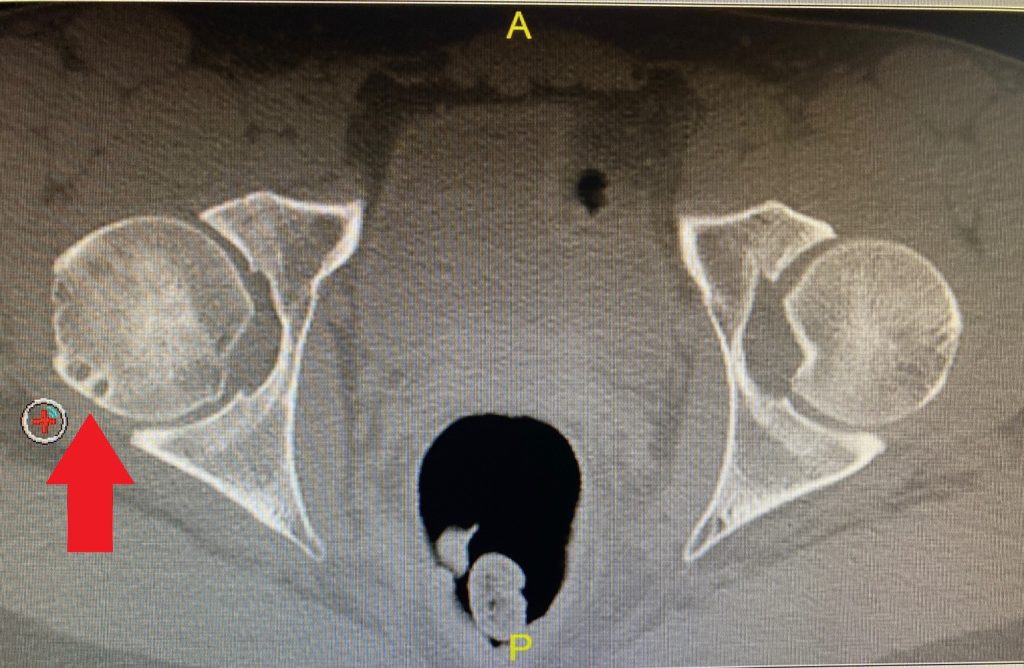 With arthritis already present in the joint, time for the cysts to be removed ASAP. Surgery is Wednesday February 17th @ New York Presbyterian on the Upper West Side. Should be same-day outpatient surgery, but depends if my cartilage (labrum) is also torn and would then need to be repaired.
Prognosis and timetable for recovery dependent upon cyst removal, possible labral repair, and the extent of the damage to the hip joint.
So I'm looking at about 2-9 months, and praying for the shorter end of course…. Some of you may actually see me sooner than later…as a patient getting stretched and worked on within the next week at the clinic.
I'll keep everyone posted and hopefully sooner than later I'll switch back from patient to therapist 🙂