COVID-19 Recovery and Rehabilitation
Are you looking for a COVID-19 recovery and rehabilitation program?

COVID-19 is a lung & respiratory disease, yet it indirectly affects heart health and muscle/joint functioning in aging adults and recovering patients. Adding to this are complications caused by self-isolation and limited activity.

Specialized Physical Therapy offers a personalized rehabilitation and recovery treatment plan for COVID-19 patients and those interested in reviving their physical strength. It effectively reduces physical distress and mobility issues often faced after hospital discharge.
Our main objective is to strengthen your limbs and revive your health.

Here's an overview of COVID-19 Rehabilitation program:

The Importance of a COVID-19 Recovery & Rehabilitation Program

COVID-19 patients complain about physical challenges and issues in completing basic tasks. Difficulties include everything from walking, climbing to continuing prescribed physical exercise for recovery.

Apart from this, they may still experience exhaustion and fatigue, weakness, lower endurance, breathing problems, along with other impairments.

Our program allows you to:
• Overcome shortness of breath and increase lung capacity.
• Reform your imbalanced gait.
• Improve mobility and reduce stiffness in joints.
• Promote ADL independence (in elderly patients).
• Practice coping strategies to mitigate health risks.
• Strengthen the body and boost stamina.

At our clinic, we create custom COVID-19 rehabilitation programs to address individual needs. We handle everything from patient education, pulmonary and conditioning exercises, to a full range of physical therapy treatments. That way, our patients leave the clinic feeling healthier and fitter than before.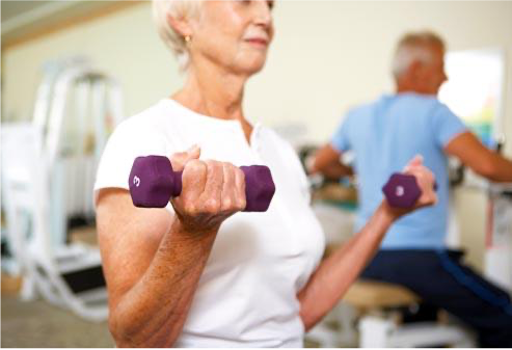 The consistency of this treatment increases your chances of complete rehabilitation. You also learn how to improve physical health and prevent relapse.

The Game Plan: COVID-19 Recovery & Rehabilitation Program
Health complications post-treatment for COVID-19 can continue for weeks, months, or even years. The health issues include pulmonary issues, muscle strength reduction, mobility problems, lower lung capacity, and misaligned posture. These problems arise because the virus weakens your immune system and inhibits other biological functions. Spending weeks in the hospital takes a toll on you too.

We acknowledge these factors in our COVID-19 rehabilitation and recovery program. Consider it as an intervention that covers these pulmonary problems, and align your recovery goals with your last treatment plans.

The rehab program comprises of three categories:
Physical Therapy
You can contact us to receive one-on-one consultations to meet individual needs. We use advanced techniques and functional biomechanics to alleviate your pain, improve pulmonary functioning, and correct movement.
More importantly, our physical therapists will carefully watch your vital signs, blood pressures, breathing, chest wall mobility, and coordination/gait assessments to monitor your progress. This way, we can identify areas of concern and address potential health risks before they escalate.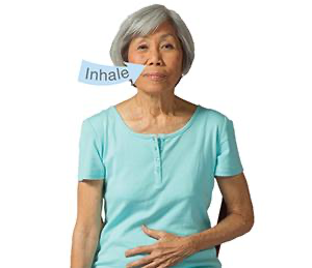 Exercise Training
Our program features a wide variety of cardio exercises and corrective exercises (i.e. aerobic exercises, functional activity stimulation, and muscle strengthening exercises). You will also learn posture and stretching techniques that expand your lungs and stabilize breathing mechanics.
Our focus is to increase your lung and heart capacity to improve breathing and provide pulmonary rehabilitation. Other practices target pain points, diaphragm stretching, recondition the muscles that help you breathe, and strengthen them.

That way, your body regains the power to support your movement and improve breathing in general. These exercises also help you to control your breathing and promote lung health.

Educational Training
Each passing day brings new updates on the novelty virus. We modify our COVID rehabilitation therapy techniques to accommodate these changes. Adding to this are numerous exercises that help you adapt to this environment.
It includes symptom management, relaxation/panic control techniques, and activity modifications. We also teach you how to conserve energy to retain stamina.

In a Nutshell
In short, our experienced physical therapists can teach you how to improve pulmonary performance and deal with post-treatment fatigue and stress. We also guide you through this road to recovery with practical advice, easy work-at-home exercises, and personalized plans. These things ensure that you receive proper rehabilitation therapy after COVID-19.

Together, we can ensure that you can safely return regular routines while maintaining your health, staying active, and improving your quality of life.

Join Specialized Physical Therapy COVID-19 recovery and rehabilitation program HERE to take the first step towards recovery!