What is Direct Access?
Direct access is a law that allows patients to seek treatment from a physical therapist without a prescriptionor referral from a physician, podiatrist or nurse practitioner.
Why utilize direct access?
Direct access gets you treatment sooner! If you strained your low back lifting heavy boxes, sprained your ankle playing soccer or just want a tune-up for a chronic neck problem, you can come see us right away! You do not have to wait to get an appointment with your doctor which could take weeks, missing out on treatment that can decrease your pain, improve your mobility and get you back doing what you want to do.
Will my insurance cover my PT sessions under direct access?
Over 90% of commercial insurances will cover direct access for Physical Therapy. Before your first visit, Specialized Physical Therapy will perform an insurance verification and confirm that you are covered under direct access. If your plan requires a PT referral, that will be clearly communicated to you prior to your initial visit.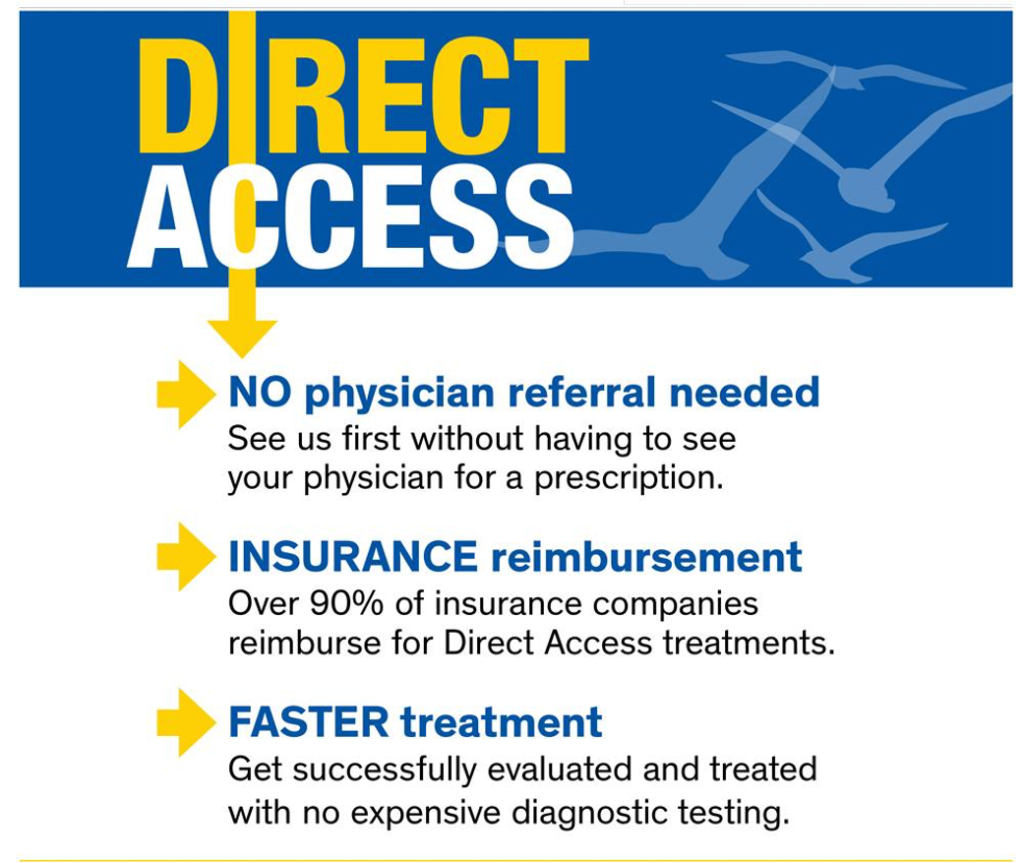 What are the New Jersey State laws for direct access?
Since 2003, New Jersey allows physical therapists to treat patients without a referral for 30 days. A physical therapist shall refer any individual who has failed to demonstrate reasonable progress within 30 days of the date of initial treatment to a licensed health care professional only if symptoms have not improved
I have Medicare as my primary insurance, can I use Direct Access?
Medicare beneficiaries can go directly to physical therapists without a referral or visit to a physician. The plan of care developed by the PT must be certified by a physician or nonphysician practitioner (NPP) within 30 days of the initial therapy visit.