Plantar Fasciitis Physical Therapy Treatment
Can physical therapy help plantar fasciitis? Can it help treat plantar fasciitis so bad I can't walk? If you have ever typed in these questions on a search engine, then you're not alone.

Almost 2 million Americans experience sharp pain on the bottom of their feet and mobility issues due to this disorder (just like you). They too have considered physical therapy to alleviate the pain.

Plantar fasciitis is one of the most common foot problems in the country. The chances of developing this condition increase with time due to the degenerative characteristic of this health concern. It's prevalent in adults who stand on their feet for prolonged periods. The problem escalates if you wear improper footwear, have flat feet, or walk barefoot.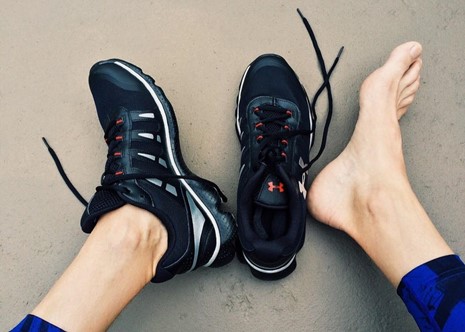 No matter what the situation is, plantar fasciitis physical therapy treatment can come through for you in these situations. We specialize in developing individualized treatment programs to address your needs. The proper support can optimize the natural recovery process, making it easier for you to regain lost strength and mobility in the affected feet. You can use our key insights and recommendations to improve your quality of life and recover from the debilitating effects of foot pain.

Continue reading to discover the symptoms, causes, and treatment for plantar fasciitis.
The Basics: Plantar Fasciitis Symptoms & Causes
The term plantar fasciitis comes from the word plantar fascia. It refers to the inflammation of a thick, fibrous band located at the base of the heel bone (calcaneus). It's made from web-like connective tissues that start from the foot sole and extend towards the toes.

This band supports the arch of each foot by acting as a shock absorber during everyday movement. In other words, it prevents the wear and tear of your feet when you stand, walk, run, jump, etc.
How Does Plantar Fasciitis Occur?
Plantar fasciitis causes vary from person to person. Initial foot pain may arise when these tissues become inflamed. Or micro-tears start forming within the band. When that happens, you may experience a stabbing sensation and discomfort when you take your first steps each morning.

Getting up from a seated position and constant movement may reduce foot pain.

However, this only works during the early stages of this disorder. With time, remaining seated or standing for long periods may cause the foot pain to reappear.

Furthermore, there are two types of plantar fasciitis:
● Traction plantar fasciitis – It occurs when your connective tissues get stretched repeatedly. Weak foot arch muscles or improper foot biomechanics play a role in developing an elongated arch.
● Compression plantar fasciitis – It can develop when your plantar fascia gets bruised or damaged by undue pressure placed upon the delicate tissues. You may experience this when your feet land on a sharp object or get compressed when you stand all day long every day, are overweight, or place pressure on your feet due to poor ergonomics during work.

Both types are commonly diagnosed amongst runners, professional athletes, nurses, and teachers due to their work environment.
How Does It Feel?
As explained earlier, symptoms of plantar fasciitis can vary. Yet, there are some overlaps between most patients.
Common signs include:
● Heel pain or foot pain, especially with 1st steps of the day. The throbbing may escalate after you take a few steps each morning or when you sit in the same position for hours.
● Tenderness and weakness in the affected muscles
● Stiffness and discomfort felt during/after walking.
● Unbearable foot pain right after a workout session or manual labor

In short, heel pain and slight swelling are the telltale signs of this condition. Plantar fasciitis often goes undetected when you ignore these symptoms. Due to this, you may experience difficulty in walking and moving around. Its debilitating effects can be painful in old age.
We encourage patients to act immediately by seeking consultation. Early intervention can save you from chronic foot pain and prevent permanent physical impairment. Determining the best plantar fasciitis physical therapy treatment early can limit additional symptoms from developing.
Plantar Fasciitis Causes & Risk Factors
Here are some common causes of plantar fasciitis:
● Old age. The degenerative deterioration of plantar fascia might lead to this foot problem in people between ages 40 to 60
● Abnormalities in foot biomechanics. In this case, individuals with high arches, flat feet (or fallen arches) may experience heel pain. Having tight Achilles tendons, calf muscles, or an abnormal gait, can contribute to the plantar fascia. These anatomical issues can cause improper weight distribution. Due to this, the body places excessive strain on the plantar fascia. Anatomical issues – this can cause improper weight distribution. Due to this, the body places excessive strain on the plantar fascia.
● Daily routine and activities (i.e., running, ballet dancing, aerobic dance, prolonged static standing) result in intolerable pressure on your heel and the attached tissue.
● Obesity can cause the same problem as above.
● Occupational hazard for many professions (electricians, factory workers, nurses, teachers, guards, etc.) that require people to stand/walk on rough and hard surfaces throughout their shift.
● Wearing improper footwear with no support (i.e., high heels or old, worn-out shoes with thin soles)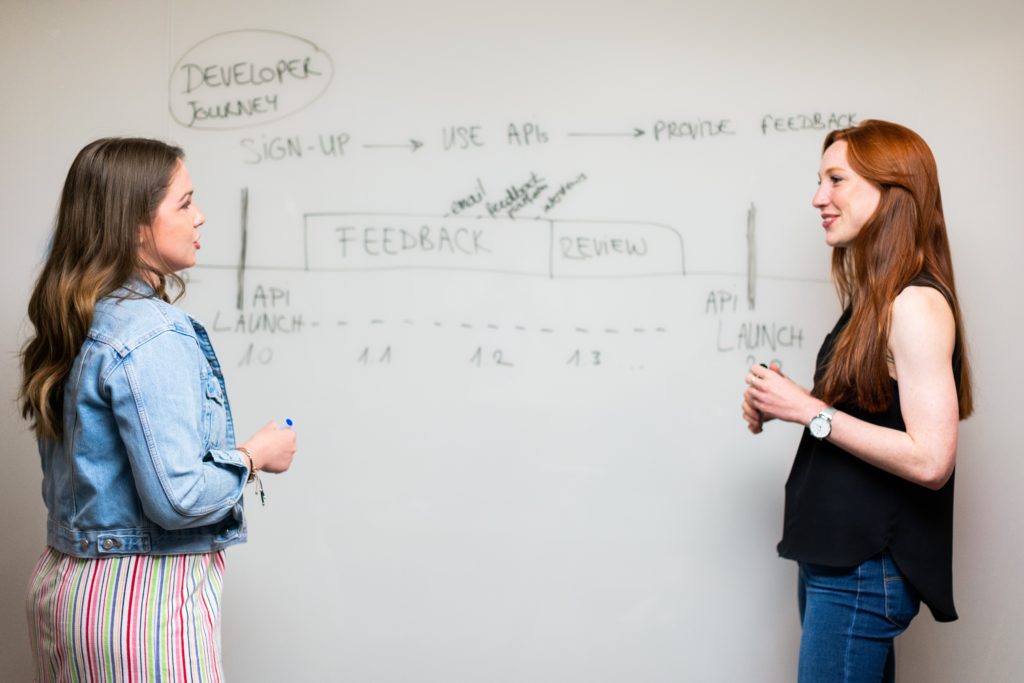 In most of these cases, plantar fasciitis develops after frequent wear and tear in the localized area. Resting and reducing the pressure placed on the affected foot may alleviate heel pain. That's why the best physical therapy for plantar fasciitis revolves around targeted movements (i.e., exercise), manual therapy, and choosing the proper footwear.
Plantar Fasciitis Physical Therapy Treatment Plan
How can physical therapy help plantar fasciitis?
As physical therapists, we focus on finding the root cause of your heel pain before formulating an action plan to treat it. This gives us a clear direction on what would work for you and the type of setbacks you may face during treatment for plantar fasciitis.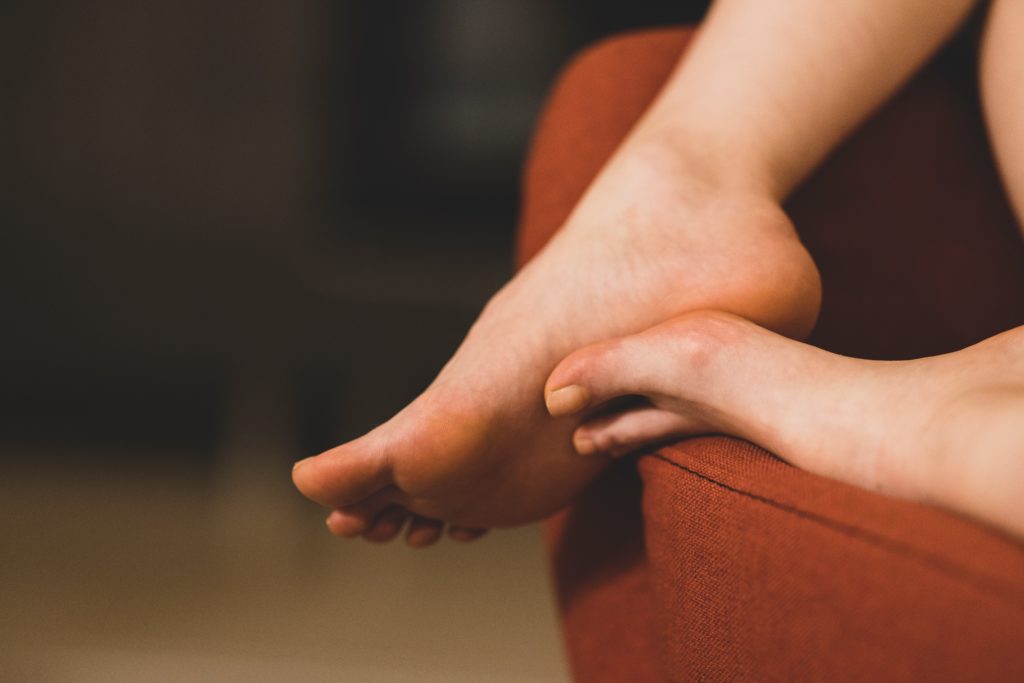 Therefore, our treatment program always begins with a thorough diagnostic exam before we start therapy.
Here's a breakdown of our process:
Diagnosis & Evaluation
Our physical therapists conduct a detailed physical examination during the first appointment. Questions regarding current pain patterns and your medical history will give us insight as to the possible causes. We compare previous reports – MRI studies, other treatments you have received, to identify triggers and causes for heel pain.

Besides this, we request patients to give us an overview of their routine and how their present condition might disrupt ADL's (activities of daily living). Alternatively, discussing occupational habits and recreational interests can often help us figure out the main reason behind foot pain.

After this, we move onto a physical evaluation. Our trained physical therapists observe how you walk, stand, and climb stairs. Besides this, we may gently massage and press (palpate) the affected area to test foot and ankle mobility, muscle tone, strength, and flexibility.

We use this information to align our treatment plans with individual needs and requirements.
The Best Plantar Fasciitis Treatment Plan
Personalized physical therapy proves highly advantageous for patients experiencing plantar fasciitis. It reduces symptoms, heel pain and restores lost foot mobility.

We take things a step further by offering a combination of solutions to treat this foot condition. Standard practices include manual therapy, electrical stimulation, and supervised exercise training. These activities are followed up with goal-oriented plantar fasciitis treatment at home.

Specialized Physical Therapy will create a treatment plan consisting of workouts and best practices to follow, including stretching, to treat Home treatment programs revolve around a series of stretching, strengthening, and stabilization exercises. Each workout routine aims to alleviate distress and facilitate natural recovery. That way, you learn how to manage your symptoms and restore foot biomechanics. We also assess your sneakers and footwear to determine the best sneaker to fit your foot type.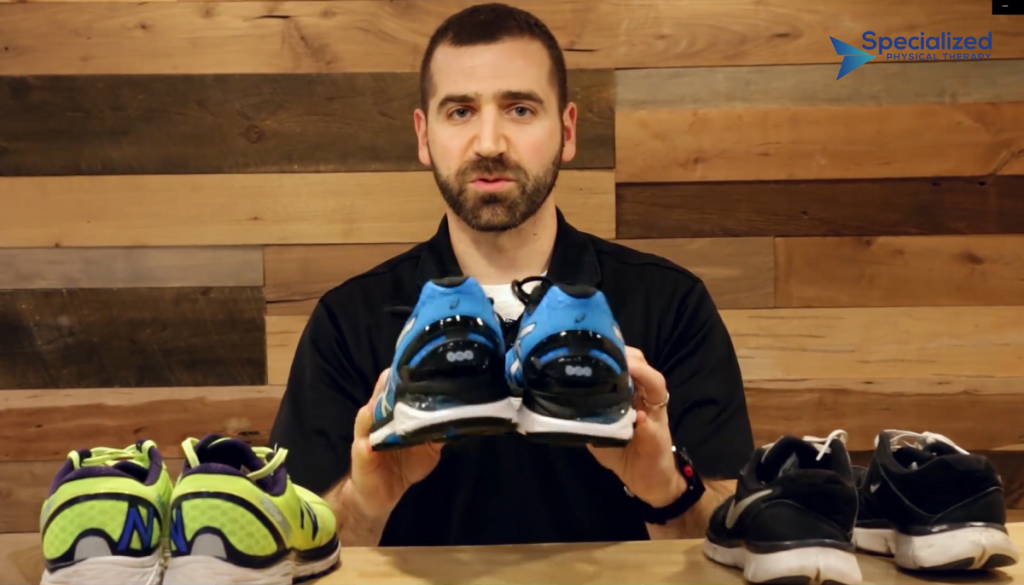 Athletes and professional dancers may receive functional training to improve leg strength and improve landing techniques. Additionally, we offer footwear analysis and recommendations to ensure you wear comfortable shoes with arch support and proper stability.

These steps ensure that you return to recreational sports and professional settings with ease. Additionally, it prevents the potential risk of a relapse.
Plantar Fasciitis Physical Therapy Treatment Exercises for Beginners
It's important to remember that plantar fasciitis has a drastic impact on your balance and gait. That's why it becomes necessary to focus on both the lower and upper parts of your leg and ankle during physical therapy. Otherwise, you may face some difficulties during movement.

Before we discuss exercises, we advise you to approach plantar fasciitis treatment with caution and to a void overexerting yourself when you begin treatment. Take things slow and steady by performing shorter routines and working out on alternate days instead of scheduling prolonged physical therapy sessions.
These preventive measures allow your feet to heal and gain sufficient strength to move without any heel pain or weakness.

Now, without further ado, here are some types of workout routines works well for this foot condition: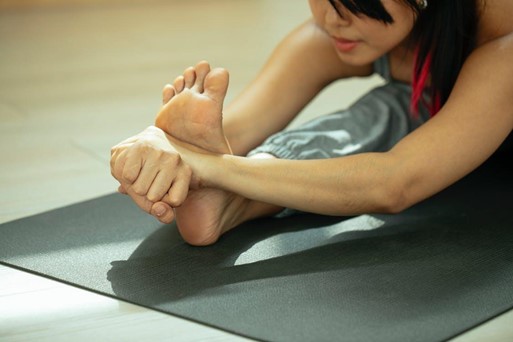 Phase 1: Stretching
Stretching exercises ensure that your muscles remain flexible and they lose their stiffness. Individuals dealing with plantar fasciitis should target toes, calves, and hamstrings when they work out.
Here are mini step-by-step guides for practice:
The Toe Stretch
Sit on a soft surface or yoga mat.
Extend one foot in front of you and keep the other leg bent.
Gently reach forward while keeping your back straight.
Try grabbing the top of your toes by stretching your hand.
Start pulling your toes and curling them towards you.
Ensure that your ankle remains static (i.e., it doesn't move) when you stretch.
Hold this position for approximately 10 seconds.
Release your toes and return to the initial position.
Repeat steps 1-8 with the other leg.
Stretch 7-10x more.
You can increase the number of repetitions or duration of this activity after you regain lost stamina to move.

Standing Calf Stretch
Stand on a level surface while you face a wall or sturdy table.
Place your right leg behind your left leg. Plant your heels firmly planted on the ground. Make sure they don't move when you perform this exercise.
Gradually lean towards the wall while placing your palms on the stable/static surface.
Bend your front knee as you move.
The back of your knee should remain straight when you bend.
Keep bending your knee until you feel a twinge (or rather stretch) in your calf.
Hold this position for 30 seconds.
Return to the first position.
Repeat the calf stretch with your left leg.
Once you are done, you may perform this routine 3-5 more times.

Hamstring Stretch
Lay on your back while you place a belt around your foot.
Hold both ends of the belt with your hands.
Lift one leg slowly while keeping your knee straight.
Pull the belt to create a comfortable stretch that doesn't hurt your leg.
Stay in this position for nearly 30 seconds.
Repeat steps 1-5 with your other leg.
Practice this routine 3-5 times every time you schedule an at-home plantar fasciitis therapy session.
Phase 2: Muscle Strengthening
Arching the Foot
Stand barefoot on the floor (i.e., at home or a gym).
Curl your toes, so they are facing downwards.
The ball of your foot must remain on the surface/ground to create a heel.
Increase the height of your arch by curling your toes further.
Avoid lifting your feet off the ground when you stretch your arch to prevent flat feet.
Hold this position for 10-15 seconds.
Work on the other foot.
Repeat steps 1-7 at least ten times in one workout session.
Make things more challenging after you regain your strength. You can do this by performing a tandem stance or single limb position.
What else should you do?

Maintain an active lifestyle and eat a balanced diet to support your physical therapy treatment for plantar fasciitis. That way you can maintain a healthy weight and stay fit. Both factors reduce the risk of developing plantar fasciitis after treatment.
Summary
Plantar fasciitis physical therapy treatment can have a significant impact on your recovery. It ensures that you receive proper guidance as we take care of your distressed feet and restore foot biomechanics. Everything from manual therapy to home exercises allows your body to regain muscle strength and flexibility to achieve optimal functioning.
More importantly, these steps reduce intolerable heel pain and eliminate the debilitative effects of this foot disorder. Due to this, you have a better chance of getting back on your feet.

If you're looking for more information on treatment for plantar fasciitis, we can help! Contact us at 201-773-8851 or drop us a message on our contact page to book an appointment.