Pain Relief with Essential Oils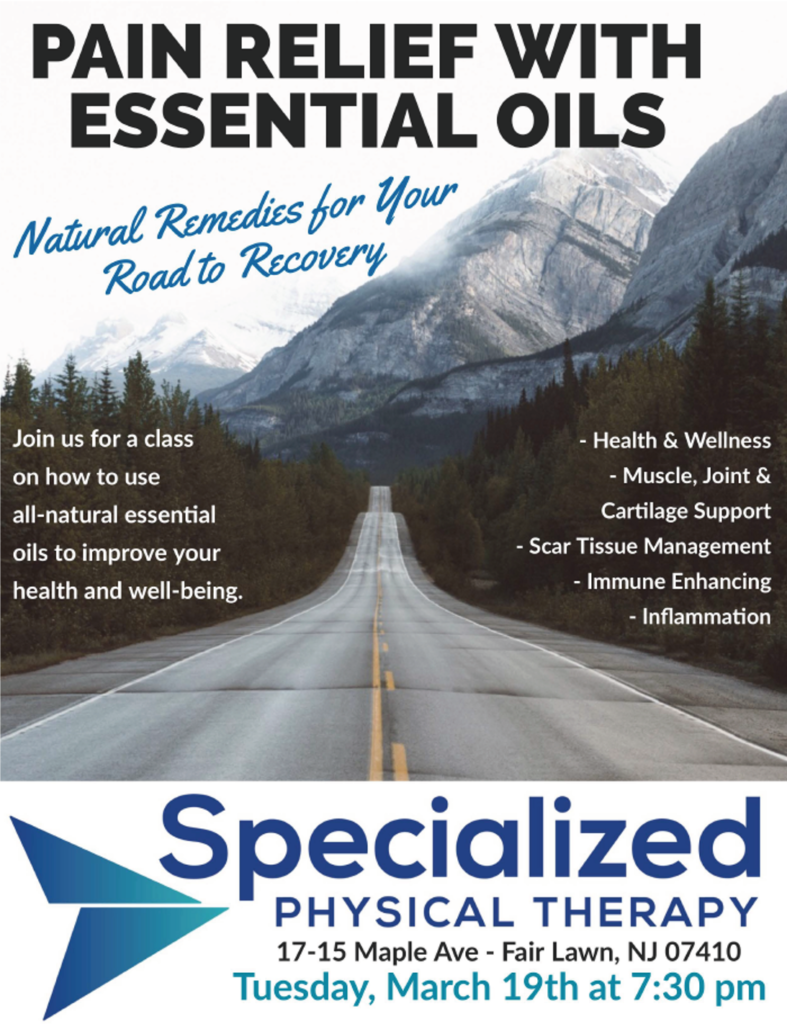 Essential oils have been used to alleviate pain, reduce swelling, and improve one's general well being among other things. Specialized Physical Therapy is having a seminar demonstrating how these oils can benefit those recovering from surgeries, improve scar tissue mobility, and assist with muscle and joint function. Come join us Tuesday March 19th, at 7:30 pm to sample some products, have some light food and drink and learn about essential oils.
Call us at 201-773-8851 or email us here to reserve a spot for this informational seminar.